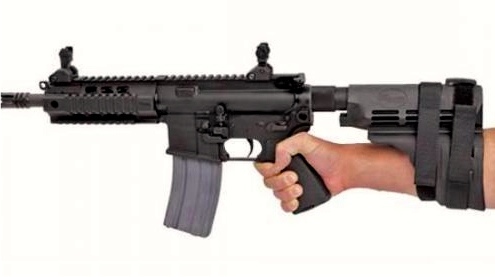 We are all familiar with the inconsistency of the ATF. The ATF has changed their position on the Sib Brace (SB-15) with a pistol. While the ATF, still states that it is legal to use the SB-15 as intended (strapped to your wrist), they have reversed their position on using the SB-15 when shouldered.
You may remember that earlier this year, ATF stated that since the SB-15 is not intended to be fired from the shoulder, the misuse of an individual would not change the classification of the firearm. See the March ATF SB-15 letter
We believe that this is the correct decision and interpretation. The problem is that someone else recently asked the same question and got a very different answer. ATF has now stated that the misuse of the SB-15 (being fired from the shoulder) does create an SBR and make the pistol subject to the NFA.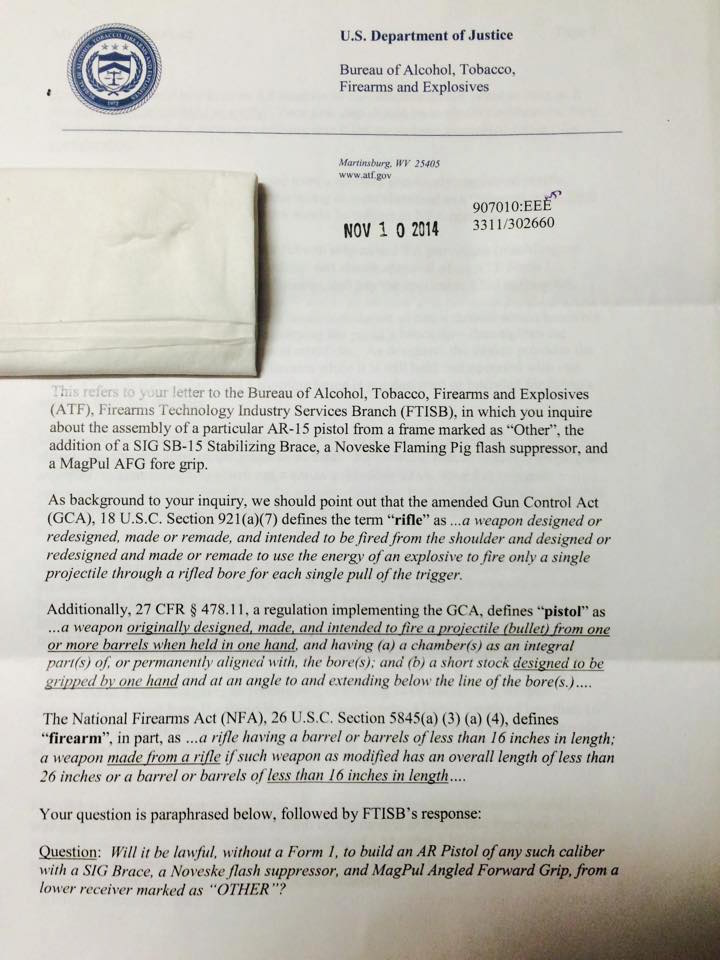 Continue reading