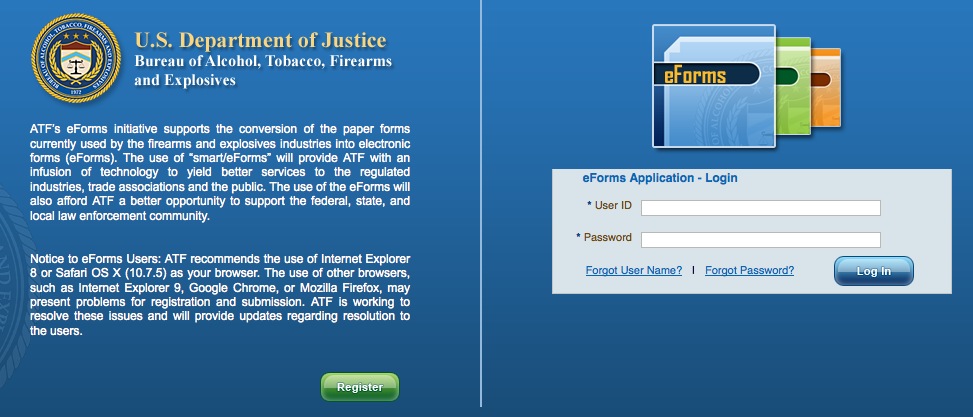 FFL holders: get on it so you're squared away for your customers!
Gun Trusts can use this to submit an ATF Form 1 – 5320.1
"NFA eForms are finally here! ATF is pleased to announce the implementation of the NFA forms into ATF's eForms system. ATF Forms 1, 2, 3, 4, 5, 9 and 10 are currently available for eForms submission.