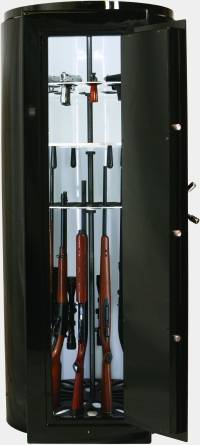 Pendleton Safe Company of Georgia introduced a new concept in a Firearms safe at the Shot Show in Orlando this week.
The inside of the safe is lighted and rotates for easy access to the firearm or item of choice.
Some of the features are:
Hassle-free access makes cleaning your guns a breeze
No gun is an obstacle… you're always one gun away
Less handling improves gun condition
Unique revolving design makes storing simple
More guns in less space
The only safe built with the pistol collector in mind:
Original pistol shelving technology
Accommodates large pistol collections
Effortlessly show off your collection without ever touching a gun
They have several sizes and expect to be shipping later this year.
If you are looking for a great gun safe you should check out their products at Pendletonsafes.com