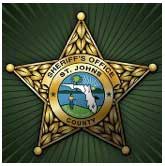 Recently I was interviewed by Sheldon Gardner of the St. Augustine Record regarding an article about the sheriff deciding not to sign Form 4's for TItle II transfers: Want to buy a silencer, sawed-off shotgun or explosives? Sheriff will no longer help.
While sheriffs all over the country are refusing to provide the CLEO sign off required for individual ownership of Title II firearms using ATF Form 4's and ATF Form 1's, the St. Johns Sheriff is one of the few who does not appear to be trying to stop ownership. The Sheriff's office is recommending using a NFA Gun Trust. Sgt. Chuck Mulligan stated that "In no way shape or form is the sheriff stopping them or hindering them from buying these items."
As Gun Trust Lawyers®, we have provided many residents of St. Johns count and residents of almost every state Gun Trusts to help them protect their privacy, avoid the CLEO and fingerprint requirements, and help manage their NFA and regular firearms during their life and upon their passing. Many police officers in these areas have also used our NFA Gun Trusts to acquire Title II firearms for personal and work related use.