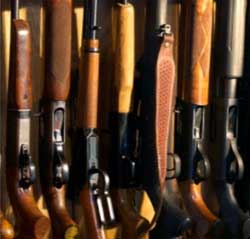 Funding a trust is a basic concept that is necessary for a trust to be valid. The legal concept is that the trust does not exist if there is nothing in the trust. A Gun Trust can be funded with a firearm, money, or any other asset. Typically a Gun Trust will be used to acquire firearms and is often used for Title II Firearms. When you put money in or assign money to the trust, you have funded it and it is now valid. If you never assign property to a trust, it can create problems.
For example, if your trust is unfunded, and you purchase a Title II Firearm from a dealer personally you will own it personally. An Assignment sheet may fund the trust, but if the AFT has not approved the assignment or an additional fee is not paid, you may have created a legal problem.
Funding a NFA trust, purchasing NFA Firearms, and proper use of a Gun Trust are very important to understand and something you should ask your Gun Trust Lawyer® about.