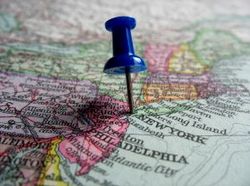 What if you want to travel to several states on a trip and bring a firearm which is restricted by the NFA? 
When traveling across state lines, it is important to get pre-approval to bring Title II weapons with you.  Each location would require a separate Form 20 approval.  The ATF will allow you to have a date range of up to 1 year for the travel time and will also accept more than 1 Form 20 at the same time.
If you have a question about traveling with a NFA weapon,  Contact a NFA Gun Trust Lawyer®.