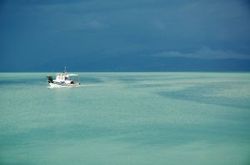 NFA and International Travel
Recently we had  a client ask if it was permissible to travel into international waters with Title II firearms or those restricted by the NFA. 
The ATF responded that it was not permissible.  Although we see no indication in the NFA that this is a restricted activity.
We have asked the ATF for clarification on this issue, but at this time, you should not travel in international waters with weapons restricted by the NFA.