Today I decided to check ATF eForms and it was back online for Form 6's. The good news is it does show the status of previously submitted eForms. I was able to to see that a Form 1 I submitted at the end of November of 2013 was approved today. When ATF emails you confirmation of the approval it does not send you a copy of the form at the same time. If you want one or to make a electronic copy of the approved form, you can click on the approved forms section, then select the form by clicking on the one you want to view.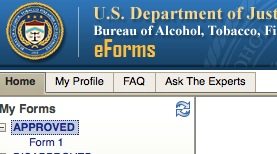 Next click the eye all the way at the right of the listing one you want.

Then you can select the View Form and PDF of the approved form will show in your browser or it will be downloaded.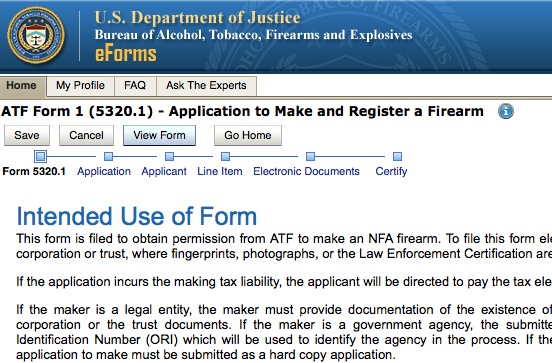 While this may seem complicated, its not that hard and will allow you to make an electronic copy of your Form 1 and let you start shooting on the day you get the confirmation from the ATF
We also heard that ATF may have all functionality to eForms restored within 20 days which would be great news for those with Gun Trusts wanting to submit electronically.