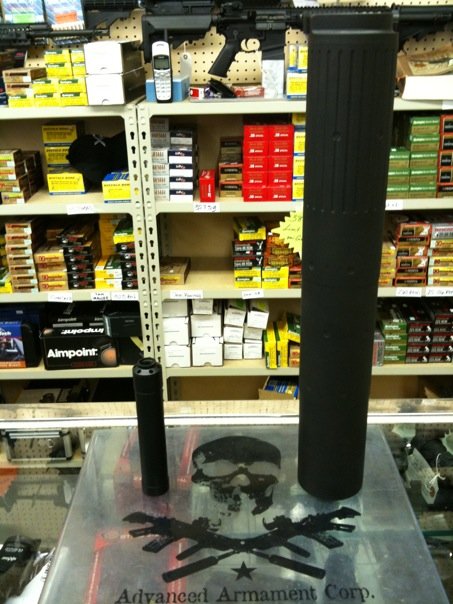 This weekend I was up in Tennessee for a 2A rally that was sponsored by Barrett firearms. Apparently Mayor Bloomberg has come to Tennessee to declare that acts that are legal in Tennessee and most states are illegal because they end making it easier for New Yorkers to get guns.
There were lots of TV reporters and state officials. I did find it odd, that none of the TV stations covered the 2A aspect and only focused on the New York issue.
While up there I got to see a 50 Cal silencer and took a picture of it next to a 22 silencer for perspective. You would not believe how big the 50 Cal silencer is. I would guess that it was 7-10 lbs.