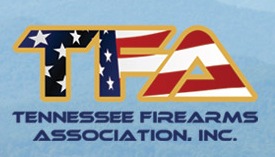 Tennessee Firearms Association

writes legislation to help process Class III transfers
One issue that citizens of many states face is the fact that the BATF forms which are necessary to complete a transfer of ownership of a Class III or NFA weapon (or to make certain Class III weapons)
ostensibly that a local chief law enforcement officer (CLEO) sign the transfer forms.  In Tennessee, this is normally the sheriff of the individual's county of residence except in Davidson County where it is the Chief of Police. 
Some Tennessee law enforcement officers were unaware of the federal requirement and have taken the position that they were not required by law to sign these federal forms.  In response to that problem, TFA helped write and pass legislation which requires the Tennessee chief law enforcement officers (CLEO) to cooperate in the completion of the BATF forms:
39-17-1361. Execution of documents by sheriff or chief of police. —
The sheriff or chief of police of the city of residence of a person purchasing any firearm, defined by the National Firearms Act, 26 U.S.C.
§ 5845 et seq., shall execute within fifteen (15) business days of any request all documents required to be submitted by the purchaser if the purchaser is not prohibited from possessing firearms pursuant to §
39-17-1316.
Despite this legislation, many CLEO's in Tennessee still refuse to process the paperwork for form 4 acquisitions.  To resolve this issue, a Tennessee NFA Firearms Trust can be helpful.  If you wish to purchase a class III firearm in TN please Contact a NFA Trust Attorney in Tennessee.