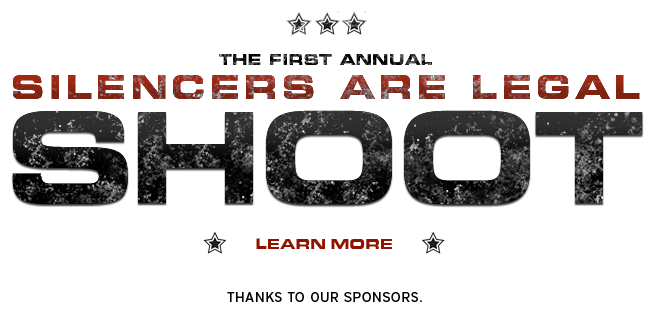 Please come join us and the other Sponsors of the Silencer are Legal Shoot by Silencerco.
Saturday, April 28, 2012, 9:00 am – 6:00 pm 10751 Luna Road | Dallas, TX 75220 972-556-0164 www.elmfork.com
Tickets are $12
All Gun Trust Lawyer® Clients are invited Free of charge. Simply purchase your ticket, and stop by our booth for a reimbursement form and we will refund the $12 entrance fee for the first 100 Gun Trust Lawyer® clients who pickup coupons at the event.
You will have the chance to win
Testing products from many vendors, including silencer manufacturers and firearms manufacturers.Vendor booths selling state-of-the-art firearms and accessories. Ammo vendors on site to make sure your guns are fed all day long. Food and drinks available all day to ensure you have the energy to shoot. Raffles for a chance to win awesome products.