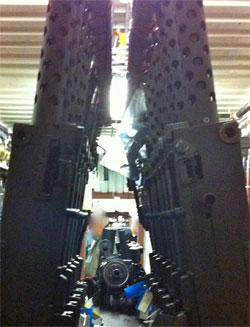 One of the Gun Trust Lawyers® we work with in California has written an article on owning a Machine Gun in California which deals with the requirements and process that is involved.
Not only is there a special application for the California Permit but one needs to establish good cause that they have a clear and convincing reason and there is a bona fide market or public necessity for the issuance of the permit. Kevin goes through the 8 valid reasons defined in 11 CCR 4128(b). All of the reasons that would apply to an individual require that you have a valid FFL except for (4) collectors of destructive devices.
Unless you are a police department, branch of the government, in the entertainment industry you will need to come up with a clear and convincing commercial need for the machine gun permit.
If you are interested in owning a Machine Gun in California, it will not be an easy task, but you should discuss your situation with California Gun Trust Lawyer® Kevin Thomason to see if you might qualify for the narrow reasons which are allowable under California Law.