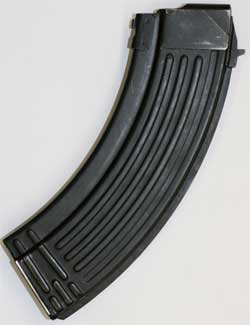 Connecticut about to enact one of the most restrictive Gun Laws in the United States.
Here is what is being reported to be in the bill. As of this morning the bill had not been published and it appears to be on a fast track as Emergency Legislation.
The bill establishes a first in the nation statewide dangerous weapon offender registry.
The bill requires "universal background checks" for the sale of all firearms immediately, upon passage.
The bill significantly expands the Connecticut Assault Weapons Ban.
The bill immediately bans the sale or purchase of large capacity magazines, and imposes extremely stringent restrictions on the use of those currently possessed. (LCMs that are currently possessed must be registered with DESPP by January 1,2014 to remain legal, and even when registered will be subject to extremely strict usage limitations:)
The bill requires new state issued eligibility certificates for the purchase of any rifle, shotgun or ammunition.
The bill expands the scope of Connecticut's firearms safe storage law.
The bill significantly increases penalties for many firearms trafficking and illegal possession offenses.
The bill expands the membership of the Board of Firearms Permit Examiners, and expands due process for local authorities in front of the board.
The bill changes the status, with regard to the legal possession of firearms and permits therefore, of individuals who have been either involuntarily confined in or voluntarily admitted to a hospital for persons with psychiatric disabilities, as defined in section 17a-495 of the general statutes.
The bill establishes the offense of illegal possession of ammunition, so that an individual
who is ineligible to possess a firearm will also now be ineligible to possess any ammunition.
The bill requires applicants for a temporary permit to carry a pistol or revolver to apply only in their town of residence (as opposed to also where they work), and further limits such applications to only one per twelve months.
The bill establishes a new age limit for the purchase of centerfire semi-automatic rifles (other than banned assault weapons). Under the bill an individual will have to be at least 21 to purchase such a rifle, as opposed to the current federal age limit of 18.
The bill bans the sale of armor-piercing ammunition, and makes it a class D felony to carry a firearm loaded with any such ammunition.
While many of these provisions will go into effect immediately, there is still some time to get form a Gun Trust and transfer your firearms and magazines into the trust prior to the enactment of the legislation.